Goldman Sachs has recently created a sheet of stocks with high upside and downside targets. They published a list with 40 stocks with the highest possibility to create or destroy values.
I've attached the list. The full article with 40 additional stocks with the most downside potential can be found on
Bloomberg
. Mattel, Wynn and Viacom are the top picks in with dividend payments in pipeline.
There is more value inside. Just look at the results but beware of the debt loaded stocks. I'm not a fan of casino stocks like Wynn or LVS.

Both are very sensitive in fincial crisis. Here are the results listed....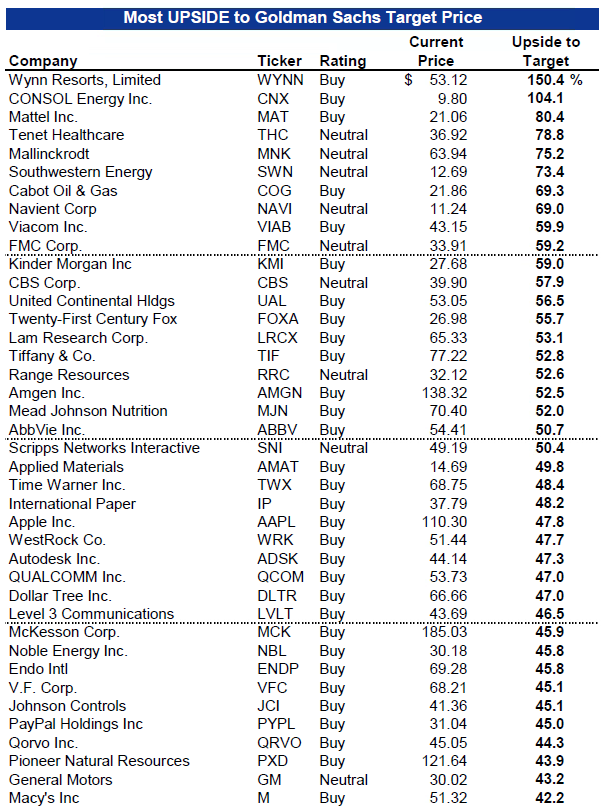 40 Stocks With Massive Upside Potential Accordance To Goldman Sachs
Source: GoldmanSachs, Bloomberg