Income investors are seeking for growth, high yields and stability in dividend payments.
The major indices like S&P 500 or Dow Jones summarize a lot of high-quality stocks at a high level of safeness.
But most of the stocks are also highly valuated while sales growth is only modest.
If we look at the bigger brother, we come back to Russell 2000.
The Russell 3000 Index comprises the companies in the large-cap Russell 1000 Index and the small-cap Russell 2000 names.
Attached you will find the 100 largest (by market cap) stocks in the Russell 3000 for dividends to find the 25 highest-yielding names.
Here are the 25 Best Yielding stocks from the Russell 2000...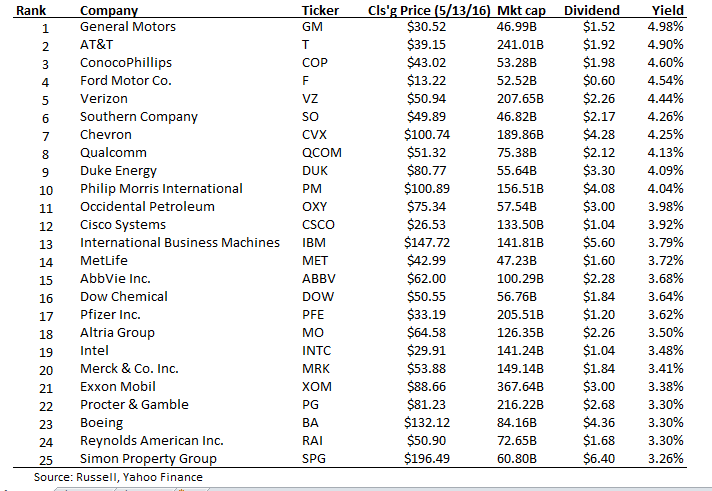 Source: Seeking Alpha, Market View.