The table below provides a list of 17 monthly dividend stocks sorted on dividend yield.
A handful of these businesses even have investment grade credit ratings.
It should be noted that this list is not all inclusive of monthly dividend paying stocks as there were a few monthly distribution paying master limited partnerships (MLPs) and a couple of crude oil production trusts that I chose to leave off this initial list of stocks.
MLPs and crude oil trusts are not stocks and their accounting and financial reporting is sufficiently different that they should be covered separately.
If you like to receive more list and high yield dividend tables, you should subscribe to my daily newsletter here. It's completly free for everyone. Thank you.
Here is the list...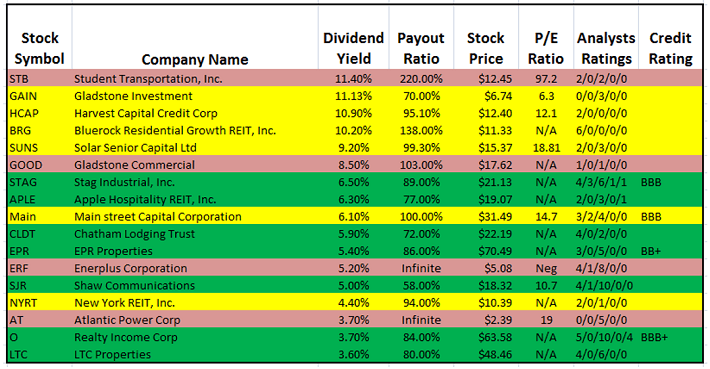 Best Monthly Dividend Paying Stocks;
Source: Seeking Alpha