"Dogs of the Dow" is a popular investment strategy. There are thousands other or similar strategies out there trying to beat the market by finding undervalued stocks without deep research.
The approach is simple and easy. On seeking alpha, there are many writers creating great screens with attractive stocks.
Attached you will find a list of dogs from the S&P500. A dog by definition from the article is a stock from the S&P 500 with a dividend yield higher than their peers and lower than their historical average.
High yields also under pressure of dividend cuts. In order to eliminate those risks, the author created the safety margin rule. This ratio shows how much of the dividend yield is covered by the free cash flow yield. A ratio below 100% tells us that the dividend is paid with free cash, generated by operating activities.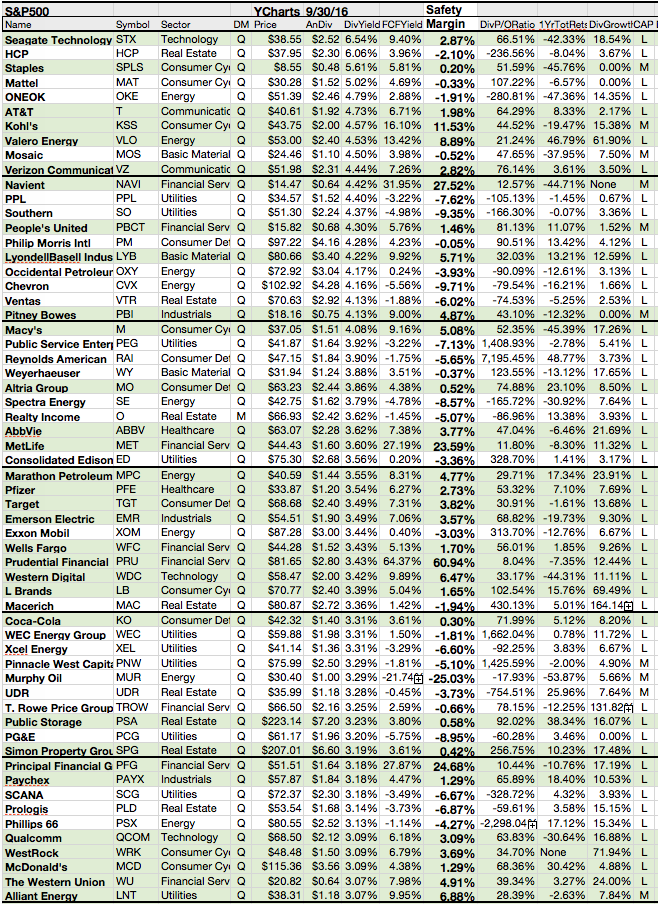 32 Of 60 S&P 500 Dogs Have Cash Margins To Cover Dividends
Source: Seeking Alpha